Commercial Mortgage Solutions
K2 Commercial Finance offers a variety of commercial mortgage products and programs designed to meet your unique needs. We have created a niche serving commercial borrowers with financing requirements of between $250,000 and $5,000,000. 
If you are looking for the most direct route to secure a commercial mortgage, you've come to the right place. We'll get your loan closed or let you know quickly why we can't.
We Work for FREE Until Your Commercial Mortgage Closes!
Money For Commercial Property Acquisition
We can help you find the best possible commercial property acquisition loan that your situation qualifies for. Our proprietary Preliminary Loan Underwriting System quickly analyses both the property and borrower side of every transaction to determine what financing programs will provide the best options.
We work for and with you to negotiate the best possible loan. We often provide fully amortizing loan options which eliminate balloon payments and the related stress and costs. You'll also enjoy the longest possible loan term, typically 25 or even 30 years, so your monthly payments will be as low as possible.
Our common sense underwriting guidelines are perfect for entrepreneurs who don't document a lot of income. We can often get deals done when the bank says no. Call us to find out.
Money for Commercial Property Refinancing
Many banks are refusing to refinance small commercial loans when balloon payments come due. That's their loss and our gain. Call us. We can help refinance your property and may even be able to provide a cash out option. 
Money for Working Capital
Small businesses need cash to cover receivables, meet payroll and buy inventory. We get that. Our loans take the cash out of your walls and inject it into your business. We're MUCH cheaper than factoring, credit card advances or unsecured lines of credit. Call today to discuss your needs. Never any cost or obligation.
Money for Debt Consolidation
Save money right away! By paying off the IRS, business credit card debt, equipment leases and other expenses you may be able to save thousands every month. We're in business to help real people solve real problems. Call us today to discuss your needs.
Money for Property Improvements
Need to fix the roof, pave the parking lot or make other property improvements? We can help!  The cash you need may be tied up in the walls of your property. We can turn your equity into cash. Call us to learn your options.
---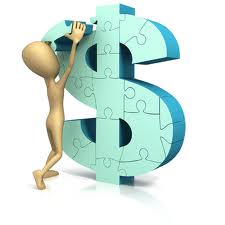 Click on a loan program or property type for more detailed information. Keep in mind that any rates or terms provided here are for informational purposes only. It is important that we speak with you to discuss your particular financing needs to ensure that you get the best and most up to date loan programs available.

---
We Can't Fund Transactions We Don't Know About
Your Next Step… Call Us!
(267) 549-5792
Referrals are the cornerstone of our business success. They are both welcome and most appreciated.